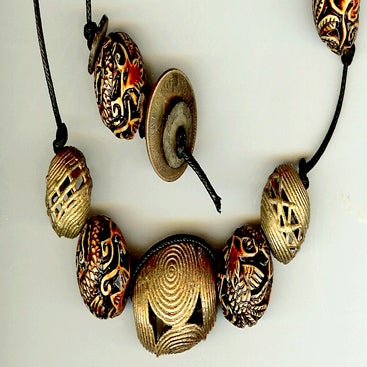 It is so much fun to change your look, create a mood, or add some drama to your wardrobe and to your life with Monika Astara jewelry.

I love getting beads and artifacts from all over the world and turning them into statement pieces. Many are bold and artsy or have tribal and ethnic influences. They make you feel strong, vibrant, passionate, grounded.

Others are more casually elegant for everyday wear. They also feature my original, unique touches - like hand forged clasps and focal pieces, unusual color combinations and textures. They feel serene, soft, playful, strong, fun, delicate, mischievous, alive.


If you are not sure what to get, call Monika at (512-470 2553) or contact us.

" I'd be delighted to help you choose a piece that you will love. Or design one especially for you." Monika